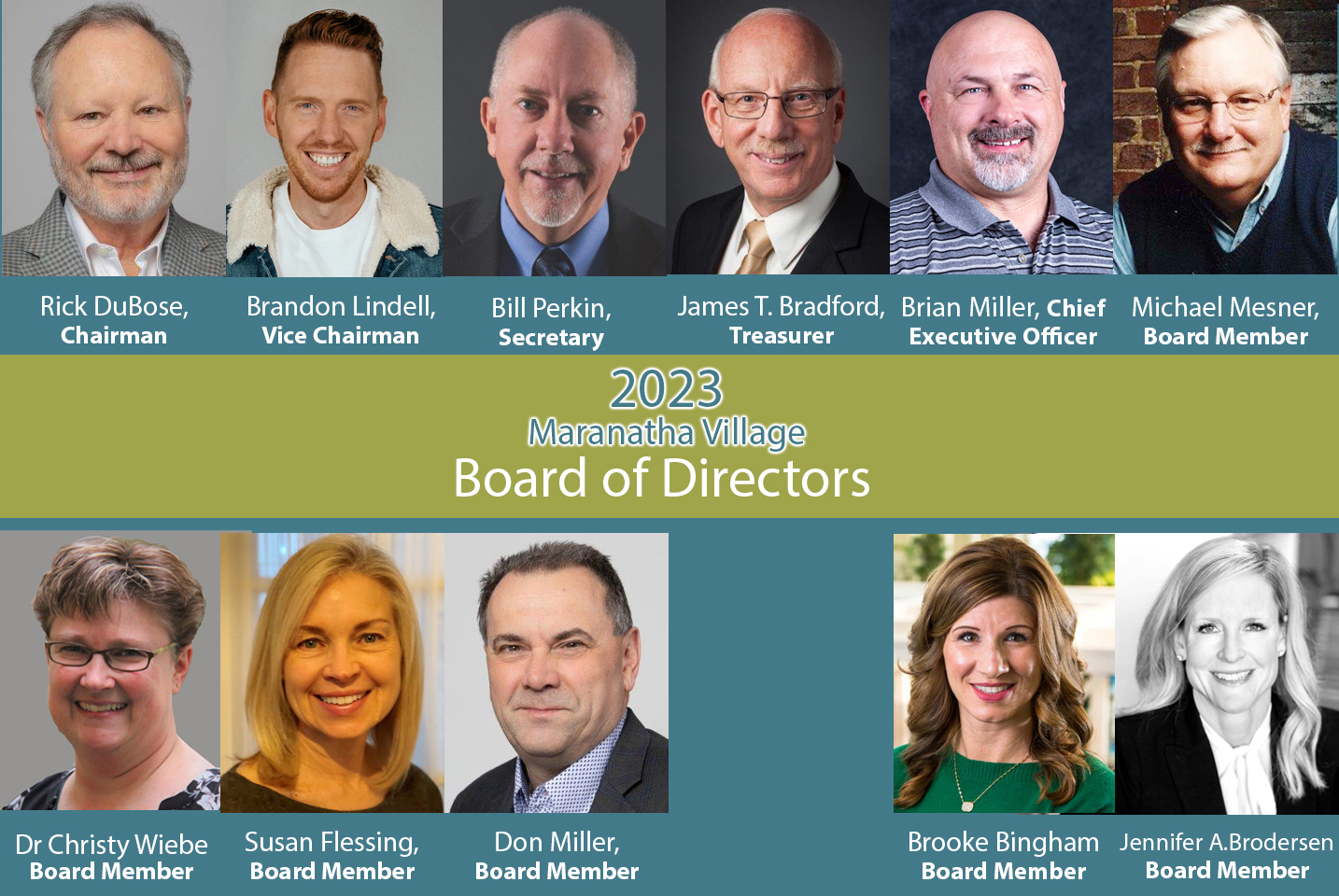 The Assemblies of God, recognizing a need among the early pioneers of the movement, out of concern and in compassion launched an effort in 1933 to assist them in their senior years. This expression of concern and care began with financial assistance, leading to the opening of a retirement home in the Pinellas Park Hotel near St. Petersburg, Florida in 1948.
The senior retirement ministry grew and in 1960 a retirement home was constructed in Lakeland, Florida. This center served the needs of retired ministers and laypeople until 1972. A decision was made at that time to move the ministry to Springfield, Missouri. Forty acres was purchased next to Central Bible College. Construction began on Maranatha Manor—now Maranatha Village Retirement Community— in 1973.
The growth and expansion of ministry to seniors through Maranatha Village is awesome! It has grown into a 100-acre campus providing a retirement home for over 300 residents in independent living facilities. The breadth of ministry has expanded to also include assisted living, rehabilitation and long-term care for over 100 residents.
The ministry is governed by a Board of Directors who recognize God's hand of blessing upon Maranatha Village. Standing on the shoulders of history allows them to see into the future. 
THE BEST IS YET TO COME!
The Maranatha Mall was started by the Maranatha Auxiliary in the early 2000's or late 1990s, probably by Mrs. Charles Scott, as an instrument to (1) Dispose of many items of clothing and household items left behind by residents in the expanding independent living area through death or moving and (2) Convert the proceeds into needed funds to purchase medical equipment for Maranatha Village or needed clothing or personal assistance for residents.
At first the small creative center was used for display and sale. However, this only worked for a brief time as the volume of left behind items grew.  After discussion with Maranatha management three rooms were set aside in the lower level of the Lodge and Tom Rutherford, who managed the purchase and distribution of Maranatha nursing supplies, helped with the storage and display of left behind items.
Every two-or-three-months sales were conducted by volunteers from the auxiliary to raise the cash needed.  The larger furniture items were put out for bids over about a week and awarded to the highest bidder.  Clothing and household items were sold for cash on selected days of that week. 
As the Independent Living area of Maranatha grew in homes and population, so did the left behind items.  After a few years these items began to overwhelm both available space and available volunteers.  Again, management was consulted and a former rehabilitation and exercise area on the lower level of the Assisted Living area was converted into what is now the Maranatha Mall. 
Volunteers from the Auxiliary were challenged to give regular weekly time to assist with the expanded sale area.  Thus, the Wednesday morning weekly sales at the Mall began.  Clothing, household items, books and many other assorted items left behind were converted into cash for needed assistance to nursing home residents and needed expensive medical equipment.  There is considerable room for display of furniture items and they soon became a major source of revenue for the Auxiliary. 
After a time, as the volume continued to grow, Roger Perkin, a retired Assemblies of God minister and resident of Maranatha Village, was asked to assume responsibility for the management of the newly named Maranatha Mall.  Under his management the handling and sale of left behind items has improved and now produces growing funds to be used by the Auxiliary.  All services and help by members is voluntary and the funds put to beneficial use for the Maranatha Village Nursing areas and residents.