Continuing Care Retirement Community​
Why choose Maranatha Village?  At MV, the only retirement community founded by the Assemblies of God, you'll find you can live a life of meaningful purpose in a place where you truly feel at home.  We strive to provide a spiritually fulfilling community with all the traditional comforts of home while giving you peace of mind from the burden of home repairs and maintenance.  You'll enjoy the beauty of nature and many excellent amenities on our spacious 100-acre campus.  Whatever your needs are, we're happy to provide you with your ideal home and a community that feels like family.
Maranatha Village is more than a residence. We're a community. We offer convenient, on-site services to help you protect your health and stay active and strong. Our trained and certified medical professionals at Maranatha Village are here to help.
Premier Rehabilitation Center offers the most intensive rehab programs in Southwest Missouri. We focus on renewing the health and strength of each patient, with personalized therapy services that make a difference.
Assisted living at Maranatha Village offers 29 private or semi-private rooms with certified medication technicians (CMTs) and nurses on-site 24/7 for residents who need extra care. Receive three meals a day, recreational activities, housekeeping, and linen service.
Activities include:
Holiday parties throughout the year
Craft time
Movie time
Entertainers
Book talks
And much more!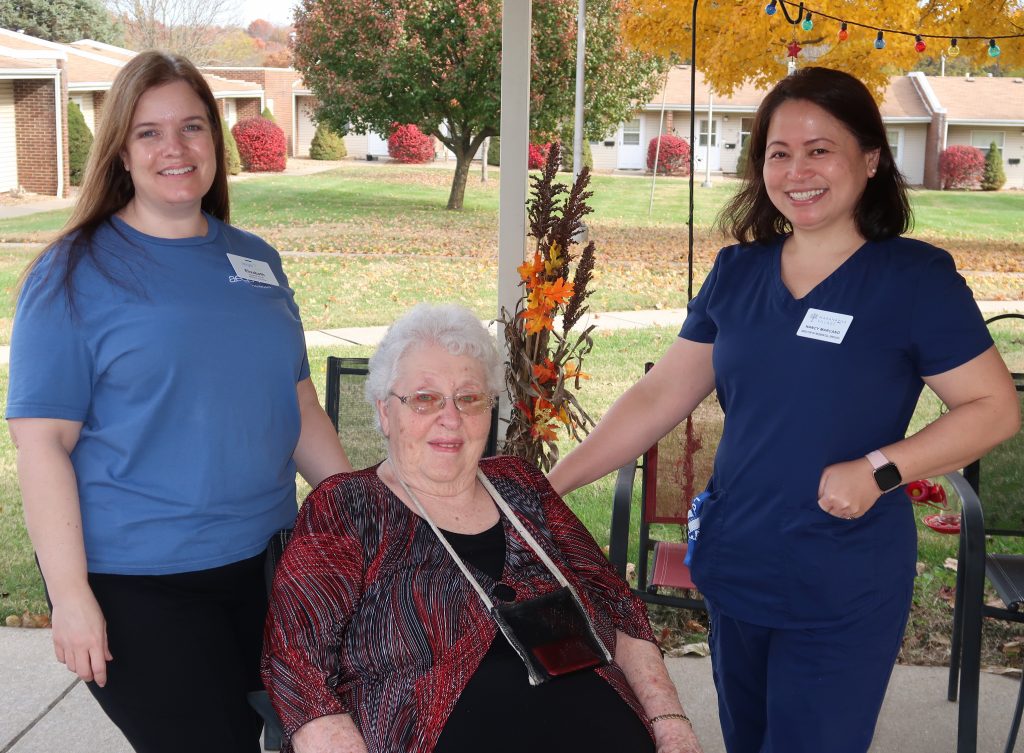 The long-term care team believes every person should develop their own routine. Patients can wake up when they want, go to bed when they want, eat when it suits them, and receive high-quality skilled nursing care on their schedule.
Professional staff provides assistance with daily living, medication management, personalized care plans, and diabetes management. Maranatha Village accepts private pay, Medicare, and Medicaid as financing options.
Maranatha Village Retirement Center, Springfield, Missouri is a wonderful place to spend one's retirement years. It is truly a safe haven! Jerry Falley shares why he and his wife, Maxine, enjoy it so much.
See with your own eyes. Talk to administrators. Hear what residents are saying.